Welcome Message
It's my pleasure to welcome you to The 2nd Congress of The Asian Pacific Society for Scar Medicine (The 2nd APSSM) with The 14th Meeting of The Japan Scar Workshop (The 14th JSW) we are preparing to host in the wonderful city of Tokyo, Japan during November 2 – 3, 2019. The congress venue is Akihabara UDX. Akihabara is one of the most lively districts in central Tokyo and it's famous for its many electronics shops including duty-free shops.
In 2017, we organized The 1st Congress of The APSSM in Shanghai where many international specialists across the world came together to share and discuss the most recent scar treatments. "Scar" is challenging yet a real hot topic in the health and beauty fields worldwide. We aspire to make the "scarless wound healing" dream come true in the future.
We will also shed the light on the association of the high severity of pathologic scars such as keloids, hypertrophic scars, and scar contractures with Asian population, which makes our APSSM unique among the scar conferences held in western countries. Asian knowledge is essential to study the mechanisms of pathologic scars and treat them.
We very much look forward to your participation in The 2nd APSSM in Tokyo. Please submit many abstracts related to clinical and basic research of scars, keloids, hypertrophic scars, scar contractures and fibrosis. Let's aim to achieve scarless wound healing and contribute together to help our patients overcome their scars.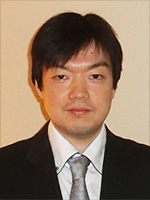 The 2nd APSSM Congress President

Rei Ogawa, M.D., Ph.D., F.A.C.S.
Professor and Chief, Department of Plastic, Reconstructive and Aesthetic Surgery, Nippon Medical School, Tokyo, Japan