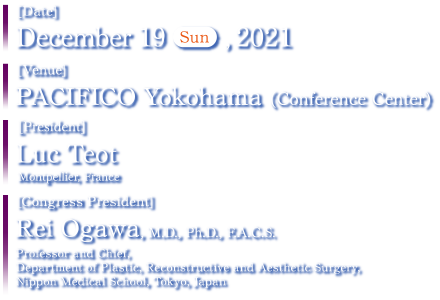 Important Announcement about the 2nd World Congress of G-ScarS
Dear Colleagues
Due to the spread of COVID-19 infection, we have carefully examined the possibility of holding the congress. As a result, we decided to postpone it on November 7-8, 2020, and to hold it around the end of 2021. We sincerely apologize for any inconvenience caused to everyone who was planning to participate.
As soon as a new date is decided, it will be posted on the website.
We hope that the spread of COVID-19 infection will be settled as soon as possible.
April 30, 2020
President of the 2nd World Congress of G-ScarS
Rei Ogawa, M.D., Ph.D., F.A.C.S.