Welcome Message
Dear Colleagues and Friends,
It is an amazing privilege to have the chance to welcome you in the 2nd World Congress of Global Scar Society with Scar Academy and The Japan Scar Workshop (JSW) to be held in Yokohama, Japan on December 19th, 2021. Initially, it was scheduled to be held in November 2020, but due to the social situation of coronavirus infection, it has been postponed to this year.
The venue "Pacifico Yokohama" is a new symbol of the historic and cosmopolitan city of Yokohama, surrounded by the superb view of Tokyo Bay. The port city Yokohama is the 2nd most populous city in Japan located less than half an hour south of Tokyo by train offering a relaxed environment, varied shopping districts, culture, food, and history to explore.
The Global Scar Society was built from a previous international scar society, The Scar Club, which was founded by Prof. Luc Teot in 2006 in Montpellier, France aiming to provide the most recent strategies and medical research and developments in scar management worldwide.
By sharing a comprehensive overview of the high severity of pathologic scars such as keloids, hypertrophic scars, and scar contractures among the Asian population, our Japanese knowledge shall provide an important insight into the mechanisms of pathologic scars and how to treat them, which is one of motives Japan was chosen to host the 2nd World Congress of G-ScarS.
We wholeheartedly welcome you to participate and share your experience at this congress and invite you to submit abstracts related to clinical and basic research of scars, keloids, hypertrophic scars, scar contractures, and fibrosis. Let's aim to achieve scarless wound healing and contribute together to help our patients overcome their scars.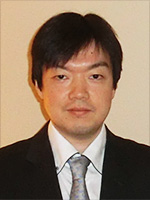 President of the 2nd World Congress of G-ScarS

Rei Ogawa, M.D., Ph.D., F.A.C.S.


Professor and Chief, Department of Plastic, Reconstructive and Aesthetic Surgery, Nippon Medical School, Tokyo, Japan